Arm Auto Gate Repair In Kepong – We Are The Distributor & Installer Of OAE Autogate System
Pelik autogate anda boleh terbuka sendiri tanpa menyentuh atau tanpa menekan apa-apa? Bila anda tutup ia beberapa jam kemudian terbuka semula dengan sendiri? Apa punca auto gate terbuka sendiri? Ada hantu ke? Kadang tengah-tengah malam pun boleh jadi.
Jangan panik. Bertenang dan call Dr Autogate kami akan membantu menyelesaikan masalah autogate.
Autogate anda selalu sangat bermasalah? Banyak installer autogate yang bagi auto gate components berkualiti rendah punya dan ada juga yang bagi secondhand parts dimana mereka ambil autogate parts yang masih elok dari customer mereka sebelum ini dan pasangkan untuk customer mereka yang lain. Customer takkan tahu sehingga ada masalah dengan autogate. Bila kami buat auto gate troubleshooting, kami akan bandingkan barang kami dengan customer punya yang lama. Customer sendiri cakap, patutlah selalu ada masalah.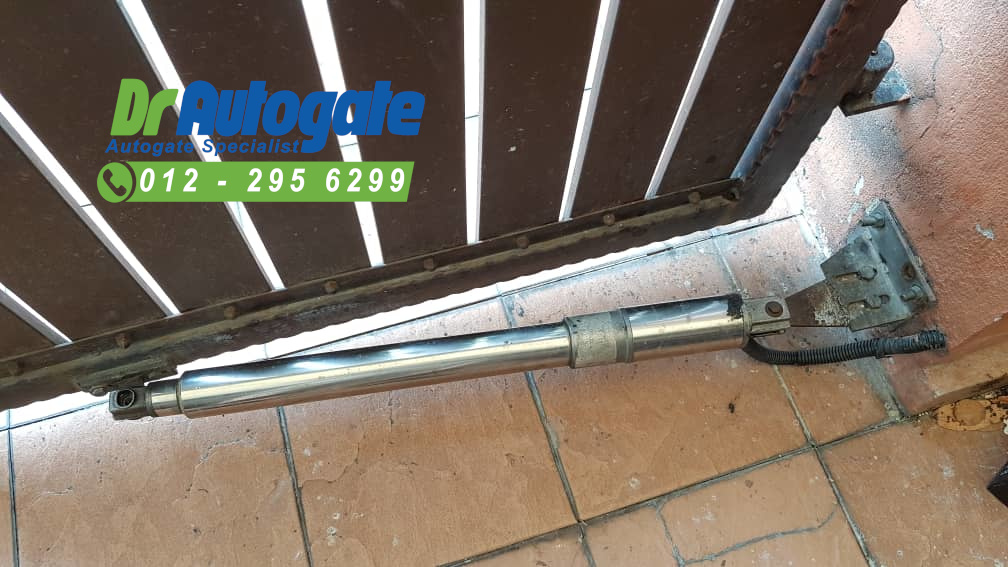 Jangan biarkan masalah autogate menggangu tugas harian anda. Dapatkan penyelesaian segera, auto gate repair near me, kami berada di auto gate repair kepong, auto gate repair ampang, auto gate repair, cheras, auto gate repair selayang, auto gate repair batu caves, untuk model auto gate dan jenama autogate OAE Autogate system, OAE 333A arm, dnor 212 heavy duty swing, DCMoto GFM-925AL, E8 swing arm autogate, mag wing arm swing dan anda beritahu sahaja kami auto gate apa yang anda gunakan.
Kami menyediakan auto gate repair service Klang Valley! Baiki autogate anda dengan 3 langkah
Dapatkan bantuan untuk memperbaiki autogate anda dalam 3 cara ini
Ambil beberapa gambar autogate dan motor anda (dari kedua-dua bahagian)

Hantarkan gambar tersebut melalui Whatsapp pada 012 – 295 6299

Kami akan menghubungi anda untuk menetapkan masa untuk kami memberi servis
Tidak perlu tunggu lagi. Kami di sini ada membantu anda! Sila hubungi talian kami di 012 – 295 6299.
Here's what to do:
Take a few pictures of your gate and motor (from both sides)

Send the photos through WhatsApp to 012 – 295 6299

We will call to arrange an appointment for service

Apa yang anda fikirkan lagi, cepat hubungi Dr Autogate 012 – 295 6299 untuk penyelesaian masalah autogate anda dan juga boleh layari www.DrAutogate.com.my.
Nak Pasang Autogate, Nak Servis Autogate.. Call lah Dr Autogate!
Anda nak repair arm auto gate motor atau sliding auto gate motor kami berapa di kawasan Taman Kepong, Taman Kepong Baru, Taman Kepong Indah, Taman Kepong Perdana, Taman Perdana (Kepong), Taman Petaling (Kepong), Taman Puncak Desa Kepong, Taman Seri Indah (Kepong), Taman Seri Kepong, Taman Seri Kepong Baru, Ulu Kepong, Jalan Beserah (Kepong), Jalan Kepong (Hingga Km 16), Jalan Kepong Baru, Jalan Kepong Lama, Kampung Melayu (Kepong), Kepong, Kepong Baru, Kepong Baru Tambahan, Kepong Entrepreneus Park, Kepong Industry Park, Kepong Ulu Taman Bukit Desa (Kepong).
https://drautogate.com.my/wp-content/uploads/2019/07/Arm-Auto-Gate-Repair-kepong.jpg
567
1008
autogate
https://drautogate.com.my/wp-content/uploads/2019/05/dr-auto-logo.png
autogate
2019-07-23 07:15:42
2019-07-23 08:29:53
Arm Auto Gate Repair In Kepong – We Are The Distributor & Installer Of OAE Autogate System