Can Replace One Side Arm Autogate Only? We Got Spare Parts For Arm Autogate
Anda boleh tengok oae 333a autogate arm yang customer di Jalan 28b, Selayang Baru, 68100 Batu Caves, Selangor dah patah bahagian depan tu dan oae autogate motor tak berfungsi. Ada customer call oae autogate installer selayang yang pasang oae autogate rumahnya tapi dia tak buat oae autogate lagi, guna autogate model lain. Kalau customer nak buat, kena ganti arm autogate yang lain model. Itu yang customer taknak dan call Dr Autogate selayang area, kami bagi harga oae arm autogate dan customer terus setuju minta kami datang segera.
Tak semua auto gate installer atau auto gate repairer mereka ada autogate spareparts untuk model autogate yang mereka pasang autogate rumah anda dulu. Ada auto gate installer klang valley ni, mereka akan beli autogate arm set dekat mana-mana auto gate supplier dan pasang untuk anda, nak satu beli satu, mereka tak ada simpan autogate spareparts. Itu yang ambil masa lama untuk baiki autogate rumah anda, sebab mereka tak ada spare parts autogate. Tapi jangan risau, kalau auto gate repairer klang valley anda tak boleh buat, kami boleh tolong, kami ada semua auto gate spare parts untuk famous autogate brand malaysia, salah satunya oae autogate 333a, ini merupaka auto gate arm yang kami bekalkan.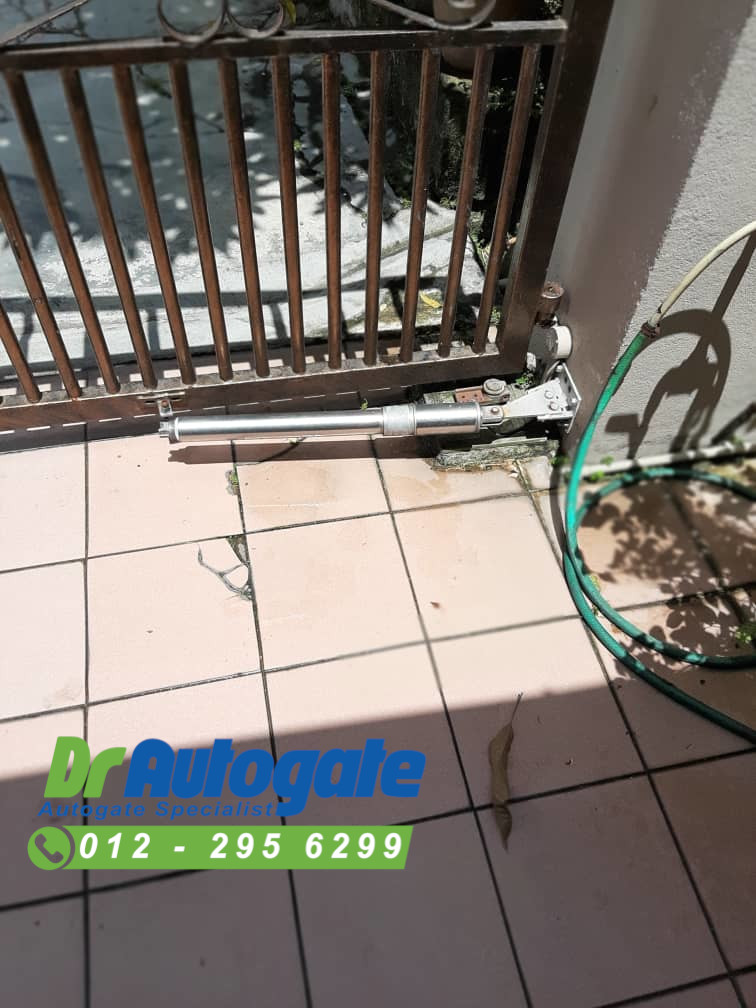 Dapatkan oae autogate repair near me, oae autogate repair selayang, pasang oae autogate 333a selayang dimana pada hari anda call kami, hari yang sama semua masalah oae autogate selesai.
Kami menyediakan auto gate repair service Shah Alam! Baiki autogate anda dengan 3 langkah
Dapatkan bantuan untuk memperbaiki autogate anda dalam 3 cara ini
Ambil beberapa gambar autogate dan motor anda (dari kedua-dua bahagian)

Hantarkan gambar tersebut melalui Whatsapp pada 012 – 295 6299

Kami akan menghubungi anda untuk menetapkan masa untuk kami memberi servis
Tidak perlu tunggu lagi. Kami di sini ada membantu anda! Sila hubungi talian kami di 012 – 295 6299.
Here's what to do:
Take a few pictures of your gate and motor (from both sides)

Send the photos through WhatsApp to 012 – 295 6299
We will call to arrange an appointment for service

Apa yang anda fikirkan lagi, cepat hubungi Dr Autogate 012 – 295 6299 untuk penyelesaian masalah autogate di area Subang Jaya dan anda juga boleh layari www.DrAutogate.com.my.
Nak Pasang Autogate, Nak Servis Autogate.. Call lah Dr Autogate!
https://drautogate.com.my/wp-content/uploads/2020/09/OAE-Autogate-Installer-Selayang.jpg
1008
756
autogate
https://drautogate.com.my/wp-content/uploads/2019/05/dr-auto-logo.png
autogate
2020-09-26 03:21:49
2020-09-26 03:21:49
Can Replace One Side Arm Autogate Only? We Got Spare Parts For Arm Autogate