Dnor Autogate Repair Services – Dnor Autogate Spare Parts Available
Kali ini baiki oae autogate system lagi di Jalan Meranti 3/7, 40000 Shah Alam dimana left side dnor 712 arm autogate tak berfungsi. Apabila autogate rosak mesti customer akan hubungi orang yang pasang autogate dulu tapi malangnya mereka tak ada dnor autogate spare parts baru ditangan, ada pun dnor arm autogate secondhand dan mereka suruh customer pasang autogate baru tapi guna model autogate lain tapi customer nak tukang dnor autogate parts yang rosak sahaja guna dnor autogate parts baru. Abangnya yang recommend untuk call Dr Autogate. Jadi kami buat dnor autogate troubleshooting dan gantikan dnor 712 arm autogate baru dan 100% original.
Make Sure Your Autogate Installers Or Repairers Got Spare Parts In Hand. Avoid Those Part Timers
Sekiranya dnor autogate installer atau auto gate company lama anda tak boleh tolong dan anda memerlukan auto gate repair services, bolehlah dapatkan autogate services kami. Kebanyakan cowboy autogate installer atau autogate repairer yang hanya naik sedan car, mereka tak simpan autogate spare parts. Mereka guna apa yang anda pada mereka dan gantikan pada customer, lagi teruk ada sesetengah autogate repairer mereka guna secondhand autogate tanpa beritahu customer sebab itu autogate cepat rosak. Jadi anda perlu berhati atau hubungi terus Dr Autogate.
The Best Auto Gate Installer Ever In Klang Valley
Perlukan autogate installer baru untuk replace old autogate system? Atau perlukan auto gate repairer baru untuk servis repair autogate rosak anda? Dr Autogate ada penyelesaian cepat dan terbaik. Kami ada spare parts autogate untuk semua model autogate sama ada swing underground autogate, arm autogate system atau sliding autogate. Masalah autogate selesaikan pada hari sama anda menghubungi kami.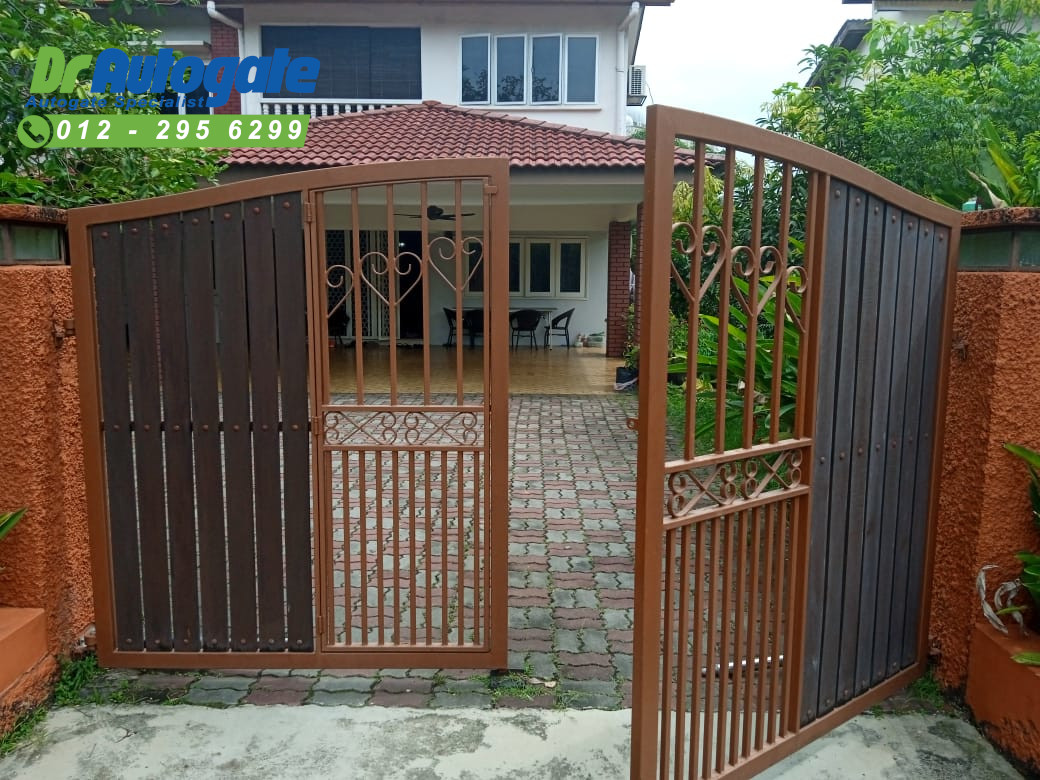 Kami menyediakan auto gate repair service Shah Alam! Baiki autogate anda dengan 3 langkah
Dapatkan bantuan untuk memperbaiki autogate anda dalam 3 cara ini
Ambil beberapa gambar autogate dan motor anda (dari kedua-dua bahagian)

Hantarkan gambar tersebut melalui Whatsapp pada 012 – 295 6299 (tekan nombor ini untuk berhubung dengan kami)

Kami akan menghubungi anda untuk menetapkan masa untuk kami memberi servis
Tidak perlu tunggu lagi. Kami di sini ada membantu anda! Sila hubungi talian kami di 012 – 295 6299.
Here's what to do:
Take a few pictures of your gate and motor (from both sides)

Send the photos through WhatsApp to 012 – 295 6299 (click tel number to chat with us)
We will call to arrange an appointment for service

Apa yang anda fikirkan lagi, cepat hubungi Dr Autogate 012 – 295 6299 untuk penyelesaian masalah autogate anda dan juga boleh layari www.DrAutogate.com.my
Nak Pasang Autogate, Nak Servis Autogate.. Call lah Dr Autogate!
https://drautogate.com.my/wp-content/uploads/2022/02/Autogate-Repair-Services-Shah-Alam.jpg
780
1040
autogate
https://drautogate.com.my/wp-content/uploads/2019/05/dr-auto-logo.png
autogate
2022-02-09 04:55:35
2022-02-09 04:55:35
Dnor Autogate Repair Services – Dnor Autogate Spare Parts Available