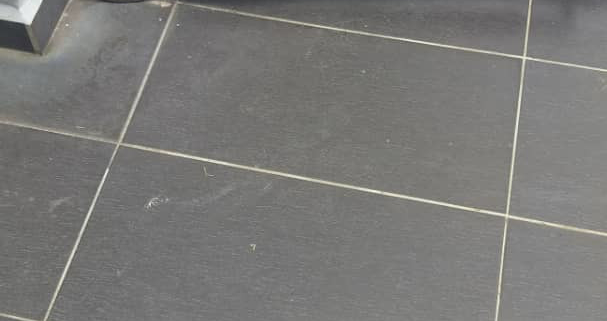 Facing Many Problems With OAE 333A Autogate? Looking For Reliable Autogate Installer?
Kami dihubungi oleh customer ini di Puj 7/12c, Taman Puncak Jalil untuk datang tengok OAE 333A Autogate System yang digunakannya. Sebelum ini dah pernah baiki oae autogate sebanyak 3 kali dan dah tukar beberapa oae autogate spareparts antaranya oae auto gate control panel pernah tukar 2 tahun lalu dan pernah sekali oae 333a autogate arm one side rosak jadi original autogate installer puncak jalil customer mereka bawa balik oae 333a arm autogate tersebut untuk diperiksa, 4 hari kemudian mereka pasang semula oae arm autogate dan mereka kenakan 400++, katanya oae 333a mini dc motor rosak.
Sekarang one side oae 333a autogate arm yang sama rosak, tapi customer dah tak yakin nak panggil mereka, itu yang customer call kami. Selepas periksa, memang satu oae autogate arm tak berfungsi dengan baik, kami buka bahagian dalam dan tunjuk pada customer yang oae autogate components yang mereka gunakan secondhand punya, sebab itu tak tahan lama. Jadi customer decide minta kami replace oae 333a arm autogate yang baru. Tak sampai satu jam, semua selesai, kami gantikan dengan original dan oae autogate baru dari kilang.
Jangan biarkan masalah autogate menggangu tugas harian anda. Dapatkan penyelesaian segera, auto gate repair near me, kami berada di auto gate repair puncak jalil, auto gate repair seri kembangan, auto gate repair balakong, auto gate repair in puchong untuk mereka menggunakan oae auto gate system, jadi kami sentiasa ada oae auto gate spare parts seperti oae 333A auto gate swing arm, oae auto gate mini dc motor, oae auto gate floor bracket, oae autogate control board didalam van service kami untuk terus menggantikan bahagian oae autogate rosak anda.
Kami menyediakan auto gate repair service Puncak Jalil! Baiki autogate anda dengan 3 langkah
Dapatkan bantuan untuk memperbaiki autogate anda dalam 3 cara ini
Ambil beberapa gambar autogate dan motor anda (dari kedua-dua bahagian)

Hantarkan gambar tersebut melalui Whatsapp pada 012 – 295 6299

Kami akan menghubungi anda untuk menetapkan masa untuk kami memberi servis
Tidak perlu tunggu lagi. Kami di sini ada membantu anda! Sila hubungi talian kami di 012 – 295 6299.
Here's what to do:
Take a few pictures of your gate and motor (from both sides)

Send the photos through WhatsApp to 012 – 295 6299

We will call to arrange an appointment for service

Apa yang anda fikirkan lagi, cepat hubungi Dr Autogate 012 – 295 6299 untuk penyelesaian masalah autogate di area Puncak Jalil dan anda juga boleh layari www.DrAutogate.com.my.
Hartamas KL Arm Autogate
Nak Pasang Autogate, Nak Servis Autogate.. Call lah Dr Autogate!
https://drautogate.com.my/wp-content/uploads/2020/05/Autogate-Repairer-Seri-Kembangan.jpg
1080
607
autogate
https://drautogate.com.my/wp-content/uploads/2019/05/dr-auto-logo.png
autogate
2020-05-28 08:58:18
2020-05-28 09:01:55
Facing Many Problems With OAE 333A Autogate? Looking For Reliable Autogate Installer?