Faulty Arm Auto Gate System Replaced With Our FBM Autogate System
Berkenaan sistem autogate ia bukan sekadar kepada sistemnya sahaja, macam harga pasang auto gate berapa, model auto gatea ap yang digunakan, jenama autogate yang diberikan, tapi anda juga kena tengok siapa pihak pemasangan autogate tersebut, tahu ke dia pasang, ada pengalaman, itu juga penting sebenarnya. Kalau auto gate installer anda pasang tak betul, auto gate anda akan cepat rosak dan kalau mereka beri auto gate system yang tak berkualiti, spare parts autogate pun susah dapat, ia akan memberi masalah kepada anda.
Kami cerita daripada pengalaman kami, sudah lebih 22 tahun, technician kami semua berkemahiran dan pakar dalam mengendalikan sistem autogate. Ini kami baru selesai tukar satu set auto gate system yang baru untuk customer ini di Kelana Jaya, arm auto gate system yang customer gunakan sebelum ini bukan yang heavy duty auto gate system dan naik baiki autogate pun tak boleh sebab auto gate spare parts tak ada. Dengan harga autogate murah yang kami tawarkan untuk promosi autogate 2019, kami berikana best brand auto gate system Malaysia.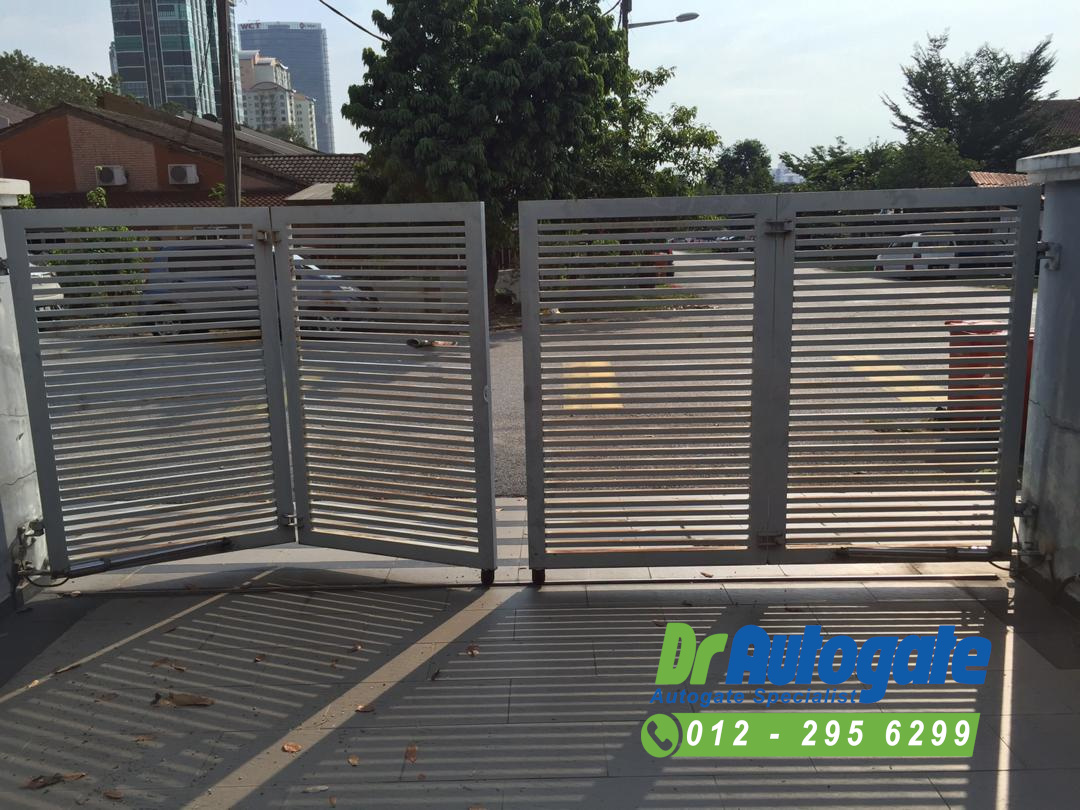 Sekiranya autogate anda tiba-tiba auto gate tak boleh buka, autogate motherboard terbakar, autogate perlahan, punca autogate terbuka sendiri, auto gate motor problem, repair auto gate motor, auto gate remote control not function call je kami, kami adalah auto gate repair near me, kami boleh direct datang. Kami buat auto gate repair petaling jayam, autogate repair kelana, auto gate repair damansara, auto repair ampang, aut ogate repair klang, semua di kawasan klang valley. Kami juga menawarkan autogate murah dengan harga promosi.
Dapatkan bantuan untuk memperbaiki autogate anda dalam 3 cara ini
Ambil beberapa gambar autogate dan motor anda (dari kedua-dua bahagian)

Hantarkan gambar tersebut melalui Whatsapp pada 012 – 295 6299

Kami akan menghubungi anda untuk menetapkan masa untuk kami memberi servis
Tidak perlu tunggu lagi. Kami di sini ada membantu anda! Sila hubungi talian kami di 012 – 295 6299.
Here's what to do:
Take a few pictures of your gate and motor (from both sides)

Send the photos through WhatsApp to 012 – 295 6299

We will call to arrange an appointment for service

Apa yang anda fikirkan lagi, cepat hubungi Dr Autogate 012 – 295 6299 untuk penyelesaian masalah autogate anda dan juga boleh layari www.DrAutogate.com.my.
Nak Pasang Autogate, Nak Servis Autogate.. Call lah Dr Autogate!
https://drautogate.com.my/wp-content/uploads/2019/08/Petaling-Jaya-Auto-Gate-Repair-2.jpg
810
1080
autogate
https://drautogate.com.my/wp-content/uploads/2019/05/dr-auto-logo.png
autogate
2019-08-14 08:50:28
2019-08-15 06:33:42
Faulty Arm Auto Gate System Replaced With Our FBM Autogate System