We Offer Autogate Installation & Service Repair For DC Moto Autogate Brand
Kami ingat lagi customer ini di Jalan BP 5/1, Bandar bukit Puchong, 47120 Puchong, Selangor yang 3 tahun lepas call Dr Autogate untuk pasang autogate rumah puchong. Customer nak install DCMoto GFM-925 series tapi kami recommend guna autogate arm type seperti FBM 929 Arm Autogate System sebab lebih common, spare parts arm autogate semua senang dapat. Sekarang tiba-tiba customer contact kami balik ada dcmoto autogate problem, autogate dcmoto one side not working. Customer dah call original dcmoto autogate installer mereka tak boleh buat sebab tak ada dcmoto spare parts, call auto gate installer lain pun sama jugak, ada satu ni quote untuk repair dcmoto sampaikan RM 700++. Itu yang customer call kami semula, ada dua masalah dcmoto dekat sini, satunya sebelah kanan autogate dc moto gearbox rosak dan satu lagi dcmoto auto lock. Kami boleh baiki dcmoto autogate customer sebab spare parts dcmoto ni semua kami ada.
Masalah autogate anda masih tidak boleh diselesaikan? Atau banyak kali baiki, autogate problem masih sama? Auto gate installer anda hilang atau tiada pengalaman dan tiada auto gate spare parts untuk buat auto gate repair service? Jangan buang masa anda, cepat terus call Dr Autogate yang merupakan auto gate repair expert in Klang Valley.
Kami menyediakan autogate services dari pasang autogate rumah atau pasang autogate kilang kepada auto gate maintenance dan servis baiki autogate rosak anda. Sama ada dc moto autogate problem, cara setting auto gate, punca auto gate terbuka sendiri, autogate pelahan, autogate tak boleh buka ini adalah common autogate problem.
Kami menyediakan auto gate repair service Puchong! Baiki autogate anda dengan 3 langkah
Dapatkan bantuan untuk memperbaiki autogate anda dalam 3 cara ini
Ambil beberapa gambar autogate dan motor anda (dari kedua-dua bahagian)

Hantarkan gambar tersebut melalui Whatsapp pada 012 – 295 6299

Kami akan menghubungi anda untuk menetapkan masa untuk kami memberi servis
Tidak perlu tunggu lagi. Kami di sini ada membantu anda! Sila hubungi talian kami di 012 – 295 6299.
Here's what to do:
Take a few pictures of your gate and motor (from both sides)

Send the photos through WhatsApp to 012 – 295 6299
We will call to arrange an appointment for service

Apa yang anda fikirkan lagi, cepat hubungi Dr Autogate 012 – 295 6299 untuk penyelesaian masalah autogate di Kajang anda dan juga boleh layari www.DrAutogate.com.my.
Sistem autogate anda sudah terlalu lama, perlukan gantikan dengan yang baru? Dapatkan FBM Arm Autogate System kami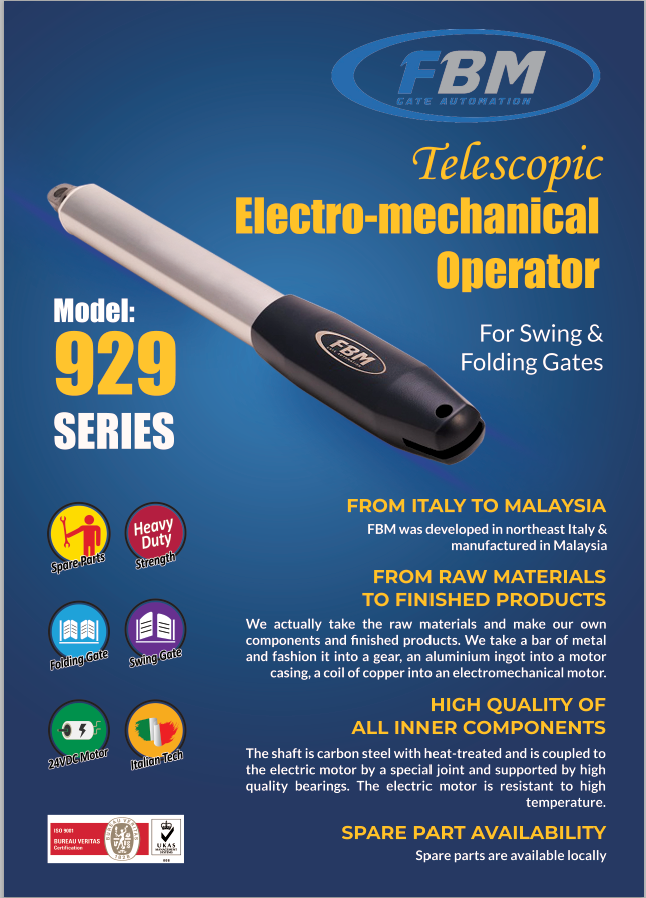 Nak Pasang Autogate, Nak Servis Autogate.. Call lah Dr Autogate!
https://drautogate.com.my/wp-content/uploads/2020/07/Puchong-DCMoto-Autogate-Repair.jpg
567
1008
autogate
https://drautogate.com.my/wp-content/uploads/2019/05/dr-auto-logo.png
autogate
2020-07-18 02:40:15
2020-07-18 02:45:37
We Offer Autogate Installation & Service Repair For DC Moto Autogate Brand