Heavy Duty Auto Gate System Latest Generation – Get The Promotion Price Now
FBM Autogate System sama ada untuk FBM Arm Autogate System dan FBM Sliding Autogate System dalam industri autogate sudah lebih 20 tahun. Setiap model FBM Autogate System untuk model autogate lama first generation atau model autogate terkini latest generation semuanya kami simpan spare parts autogate seperti arm auto gate motor, auto gate dc motor, auto gate ic board, auto gate motherboard, auto gate transformer, auto gate power supply, auto gate receiver, auto gate remote control set untuk semua customer kami.
Selesai pemasangan FBM Arm Autogate System untuk customer ini di Batu Caves dimana sebelum customer ada masalah dengan arm autogate, original install tak jumpa. Pada mulanya kami nak buat auto gate troubleshooting dulu dan ada juga offer customer FBM Arm Autogate Latest Generation dengan harga auto gate promotion, customer terus berkenan dan minta kami tukar kepada FBM Autogate System, tengok sahaja gambar dan video yang kami berikan, customer sudah tahu FBM Arm Autogate System kami memang Heavy Duty Autogate System.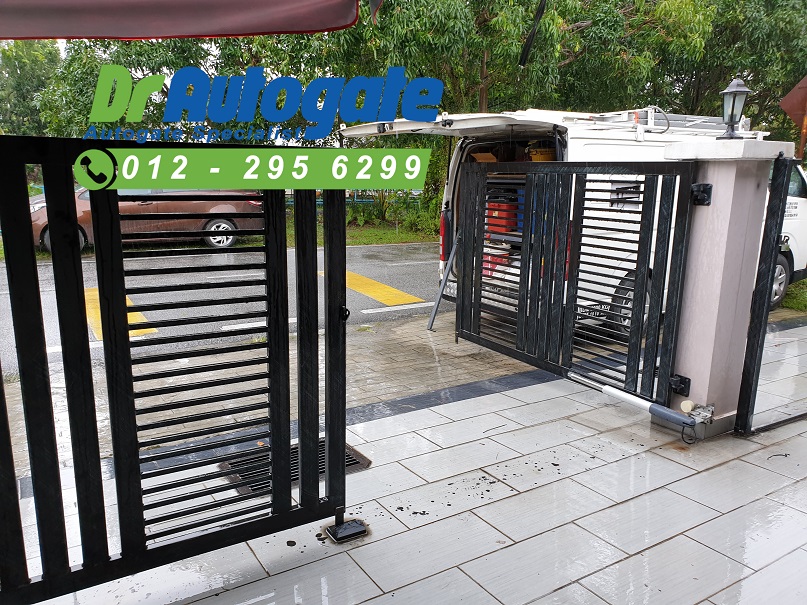 Kenapa kami sentiasa dipercayai oleh customer kami kerana kami hanya memberikan produk autogate terbaik autogate Malaysia dan memberikan perkhidmatan servis autogate terbaik.
Anda yang berapa di Batu Caves, boleh dapatkan auto gate batu caves yang mana kami boleh auto gate install batu caves, auto gate repair selayang, autogate repair bukit antarabangsa, auto gate repair kepong, auto gate service in Ampang dan autogate repair service providers in Kuala Lumpur. Kami juga tawarkan auto gate repair & install at low price dengan harga murah.
Kami adalah the one control autogate supplier in kuala lumpur dan juga selangor. Kami juga top auto gate installer in Klang Valley and auto gate installer in kuala lumpur.
Kami menyediakan auto gate repair service Klang Valley! Baiki autogate anda dengan 3 langkah
Dapatkan bantuan untuk memperbaiki autogate anda dalam 3 cara ini
Ambil beberapa gambar autogate dan motor anda (dari kedua-dua bahagian)

Hantarkan gambar tersebut melalui Whatsapp pada 012 – 295 6299

Kami akan menghubungi anda untuk menetapkan masa untuk kami memberi servis
Tidak perlu tunggu lagi. Kami di sini ada membantu anda! Sila hubungi talian kami di 012 – 295 6299.
Here's what to do:
Take a few pictures of your gate and motor (from both sides)

Send the photos through WhatsApp to 012 – 295 6299

We will call to arrange an appointment for service

Apa yang anda fikirkan lagi, cepat hubungi Dr Autogate 012 – 295 6299 untuk penyelesaian masalah autogate anda dan juga boleh layari www.DrAutogate.com.my.
Nak Pasang Autogate, Nak Servis Autogate.. Call lah Dr Autogate!
https://drautogate.com.my/wp-content/uploads/2019/09/Batu-Caves-Auto-Gate-Repair.jpg
605
807
autogate
https://drautogate.com.my/wp-content/uploads/2019/05/dr-auto-logo.png
autogate
2019-09-19 04:49:14
2019-09-19 04:49:14
Heavy Duty Auto Gate System Latest Generation – Get The Promotion Price Now