Arm Auto Gate Repar In Ampang – Service Repair Autogate From Skilled Company
Lewat petang kami menerima panggilan dari customer di Jalan Sierra Ukay, Ukay Perdana Ampang dimana autogate tiab-tiba tak boleh buka, customer stuck dalam rumah tak boleh keluar dan tak boleh buat apa-apa sebab tiada peralatan untuk buka gate secara manual. Rasanya masa customer call sudah hampir pukul 7pm, kami terus pergi, customer berharap pertolongan kami. Nasib baik kami sentiasa standby auto gate spare parts seperti auto gate control panel, auto gate transformer, auto gate remote control, arm auto gate motor dan macam-macam lagi customer sendiri terkejut tengok van service kami penuh dengan spare parts auto gate. Dengan kepakaran juruteknik, kami tidak mengambil masa yang lama untuk menyelesaikan masalah autogate customer.
Anda juga mengalami masalah seperti customer ini? Jangan risau, apa yang anda perlu buat, hubungi sahaja kami. Kami akan berusaha menyelesaikan masalah autogate anda secepat mungkin. Hampir setiap hari kami menyelesaikan masalah autogate tak boleh buka, auto gate tak boleh tutup, arm auto gate repair, auto gate remote control not working, autogate pelahan, auto gate terbuka sendiri, auto gate wheel damaged, auto gate roller jump off track. Anda yang mengadapi masalah ini, kami ada menyelesaikan terbaik.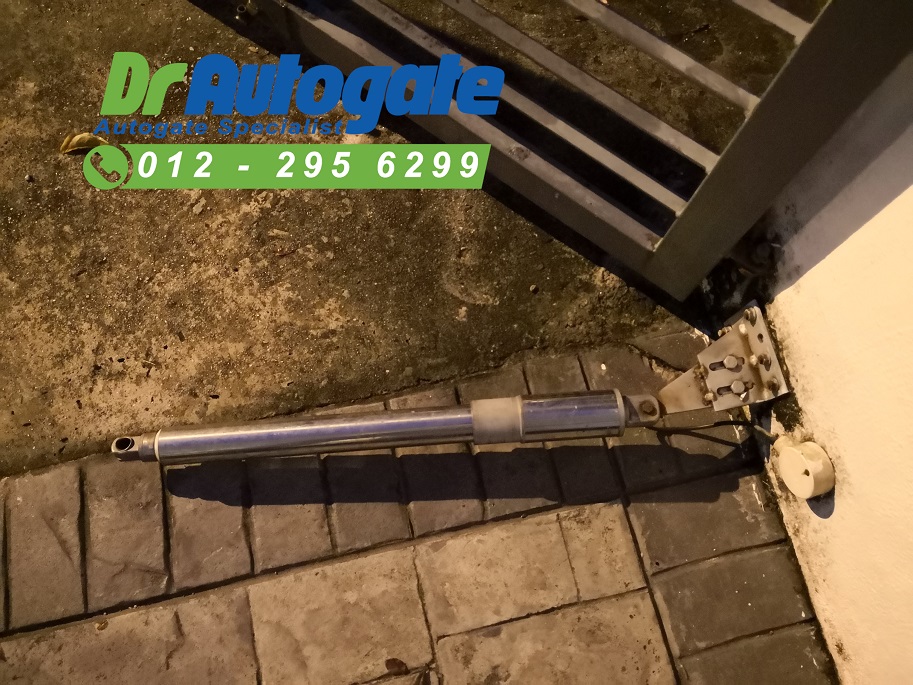 Macam mana nak cari kami? Cari auto gate repair near me, kami berada dekat dengan anda.
Kami menyediakan auto gate repair service Klang Valley! Baiki autogate anda dengan 3 langkah
Dapatkan bantuan untuk memperbaiki autogate anda dalam 3 cara ini
Ambil beberapa gambar autogate dan motor anda (dari kedua-dua bahagian)

Hantarkan gambar tersebut melalui Whatsapp pada 012 – 295 6299

Kami akan menghubungi anda untuk menetapkan masa untuk kami memberi servis
Tidak perlu tunggu lagi. Kami di sini ada membantu anda! Sila hubungi talian kami di 012 – 295 6299.
Here's what to do:
Take a few pictures of your gate and motor (from both sides)

Send the photos through WhatsApp to 012 – 295 6299

We will call to arrange an appointment for service

Apa yang anda fikirkan lagi, cepat hubungi Dr Autogate 012 – 295 6299 untuk penyelesaian masalah autogate anda dan juga boleh layari www.DrAutogate.com.my.
Nak Pasang Autogate, Nak Servis Autogate.. Call lah Dr Autogate!
https://drautogate.com.my/wp-content/uploads/2019/09/Ampang-Auto-Gate-Repair.jpg
685
913
autogate
https://drautogate.com.my/wp-content/uploads/2019/05/dr-auto-logo.png
autogate
2019-09-20 10:09:56
2019-09-20 10:13:00
Arm Auto Gate Repar In Ampang – Service Repair Autogate From Skilled Company