Kami Lakukan Servis Pasang & Baiki Dnor Autogate Di Area Rawang
Bila ada masalah autogate orang pertama yang owner akan cari adalah orang yang pasang autogate untuknya dulu. Kebanyakan autogate installer ini mereka akan letakkan contact number mereka pada kotak autogate, autogate pvc box, untuk customer call sekiranya ada masalah autogate berlaku. Tapi kenapa kebanyakan customer yang hubungi kami ini, mereka tak dapat cari auto gate installer mereka, ada yang tak dapat dihubungi lagi dan ada yang tak buat autogate.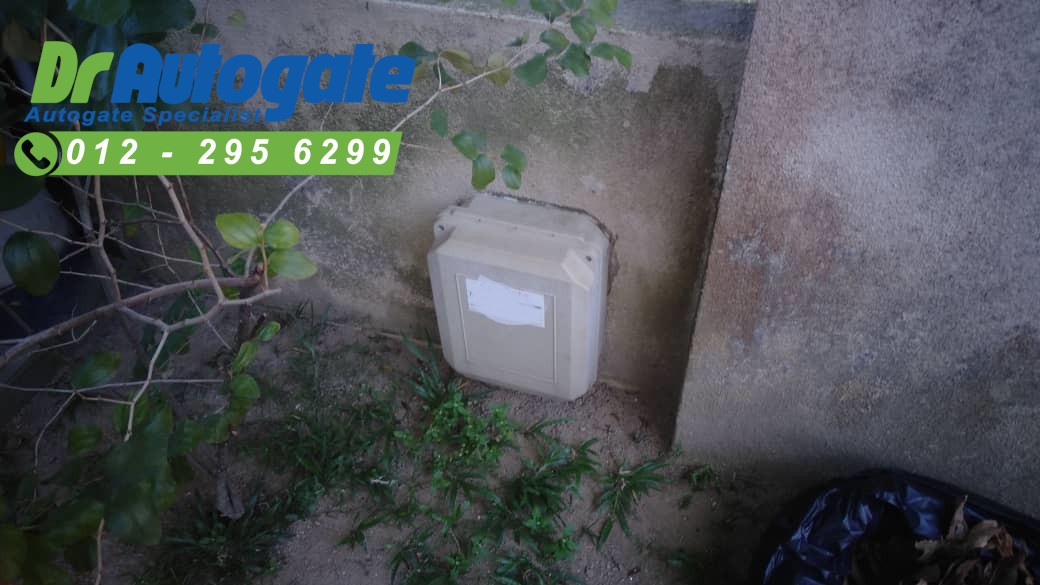 Salah satunya customer di Jalan Tun Teja 3, Taman Tun Teja, 48000 Rawang dimana dnor 712 autogate not working, kelam kabutlah customer cari original autogate installer dnor 712 yang pasang untuknya dulu, cuba call nombor telefon yang ada pada autogate control panel box, banyak kali try call tapi tak dapat. Nasib baik kami di area sg buloh, terus singgah rumah customer ini dan untuk service repair dmor 712 autogate.
Cepat selesai masalah autogate anda dengan Dr Autogate, kami memberikan best auto gate repair in rawang dengan team kami yang profesional. Antara common autogate problem, masalah autogate yang sering kami baiki autogate tak boleh buka, automatic gate no power, autogate slow, auto gate terbuka sendiri, autogate remote control not working, autogate trip. Bukan itu saja, kami juga auto gate supplier selangor, auto gate supplier KL dan auto gate seller untuk auto gate arm price, sliding auto gate motor price, auto gate kotak price dengan automatic gate malaysia price, kos pemasangan pintu automatik kami boleh buat.
Kami menyediakan auto gate repair service puchong! Baiki autogate anda dengan 3 langkah
Dapatkan bantuan untuk memperbaiki autogate anda dalam 3 cara ini
Ambil beberapa gambar autogate dan motor anda (dari kedua-dua bahagian)

Hantarkan gambar tersebut melalui Whatsapp pada 012 – 295 6299

Kami akan menghubungi anda untuk menetapkan masa untuk kami memberi servis
Tidak perlu tunggu lagi. Kami di sini ada membantu anda! Sila hubungi talian kami di 012 – 295 6299.
Here's what to do:
Take a few pictures of your gate and motor (from both sides)

Send the photos through WhatsApp to 012 – 295 6299
We will call to arrange an appointment for service

Apa yang anda fikirkan lagi, cepat hubungi Dr Autogate 012 – 295 6299 untuk penyelesaian masalah autogate anda dan juga boleh layari www.DrAutogate.com.my.
Nak Pasang Autogate, Nak Servis Autogate.. Call lah Dr Autogate!
https://drautogate.com.my/wp-content/uploads/2020/08/Arm-Auto-Gate-Repair-Rawang.jpg
585
1040
autogate
https://drautogate.com.my/wp-content/uploads/2019/05/dr-auto-logo.png
autogate
2020-08-18 07:43:18
2020-08-18 07:45:18
Kami Lakukan Servis Pasang & Baiki Dnor Autogate Di Area Rawang